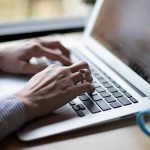 Social Work CEUs
Choose from interesting and relevant topics.
Complete your CEUs for ND and MN social work licensure online with on demand courses designed to take at your own pace.
Revised Code of Ethics
Motivational Interviewing
Professional Boundaries
Articulating the Role of Social Work
The Dynamics of Farm Stress
The Underdiagnosis of ADHD in Women & Girls
Therapeutic Response & Crisis Intervention
Post-traumatic Stress in a Post 9/11 World
Ethics Through a Moral Courage Lens
Take the next steps to supervise and mentor others.
Social Work Supervision Training | 30 CEUs