Summary
An interactive seminar for instructional coaches and other education professionals with a vested interest in teacher and student success. Participants will drive the conversation on topics most important to their professional development and success with the educators they support. These might include building relationships with administrators and teachers, dealing with resistance and building trust, creating realistic goals for teachers, creating solid models and managing time efficiently.

Come ready to share your ideas, experiences, best practices and challenges with peers, and leave with ideas ready to implement at your school. Form a collaborative network focused on common goals.
Keith Eckhoff |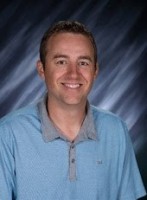 Keith was born and raised in Alexandria, MN. He graduated from Concordia College in 2006 and began his teaching career in Detroit Lakes, MN. He got his master's degree in curriculum and instruction from St. Catherine University. Keith spent 11 years in the classroom and has since served as an instructional coach and Q-Comp coordinator for Detroit Lakes Public Schools. Keith met his wife, Cami, during his time at Concordia and they now have four sons. His hobbies including playing sports, coaching, and spending time at the cabin with his family.
Who Should Attend |

Instructional Coaches
Directors of Curriculum & Instruction
School Administrators
Teacher Leaders
Mentors & Mentoring Coordinators
Peer Review Coordinators
Q Comp Coordinators
Representatives from schools interested in hiring instructional coaches

Location |
Knutson Campus Center | Jones A/B
Concordia College Campus

Date & Time |
Tuesday, February 4, 2020 | 9:00 am - 3:00 pm
Breakfast, lunch, and refreshments will be provided.

Takeaways |
Leave with fresh ideas you can implement to improve your profession as an instructional coach


Become involved with a network of instructional coaches to continue conversation and collaboration
Cancellation Policy |
If you are unable to attend, please submit your cancellation request 10 or more days prior to the event by email to continue@cord.edu or call 218.299.3567. A $25 cancellation fee will be applied to your refund. Cancellations made after that date will not be refunded. You will have the option to transfer your registration to another person. In this case, please contact us with the name and contact information of the person who will attend under your registration.
Photo Policy |
Registrants of the Instructional Coaching Seminar agree to allow Continuing Studies at Concordia College and its official photographer to photograph them in the context of the workshop. Footage captured by the official photographer may be used in future print and electronic promotional and archival materials. For questions or concerns, please call 218.299.3567 or email continue@cord.edu.
Upcoming Sessions
Cost
$50 | Standard Registration
Faculty
Keith Eckhoff - Instructional Coach | Detroit Lakes Public Schools
Contact Info
Continuing Studies & Outreach
Fjelstad Hall | Concordia College
Jacque Stamatopoulos
Project Coordinator